In Utah, well especially here in Salt Lake they have this thing called inversion. Basically, this muck is in the air and hangs over us when the air is really cold. Sometimes, my kids aren't allowed recess at school because the air quality is so bad. We have felt things lift around here a bit more. Right now the sprintime has me thinking playhouses.
This is Queen Elizaberth's playhouse, or "Lillibeth" as she was affectionately known as during her childhood. I especially like the thatched roof, so very English and Shakesperian.
I believe

it

is her mother Mary in the picture above the mantel. The young princess was surrounded by true English interiors.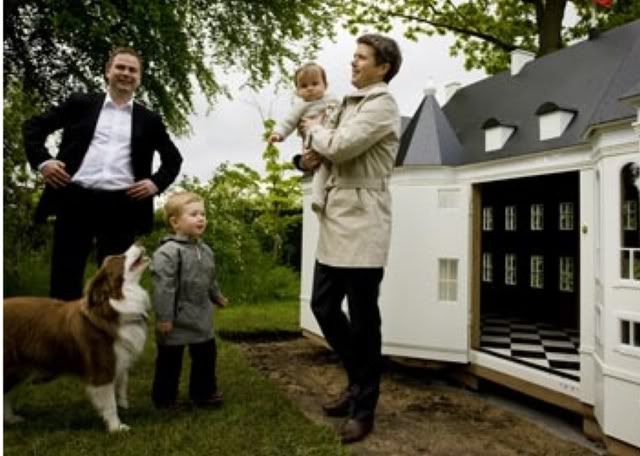 Above

is one that would be considered extravagant. I actually think the Queen's is in better taste. Let's get honest about the situation, anything to sometimes get the kids out of the house.
Look at this one with the cathedral ceilings. My mom had a playhouse in Arizone and in Salem. The both of them were really beautiful. I have pictures of th

e one in Arizona.

When we would come to Salem and visit, her childhood toys would stil be inside. The windows really needed a cleaning though by that time.